Introducing the new Axcis App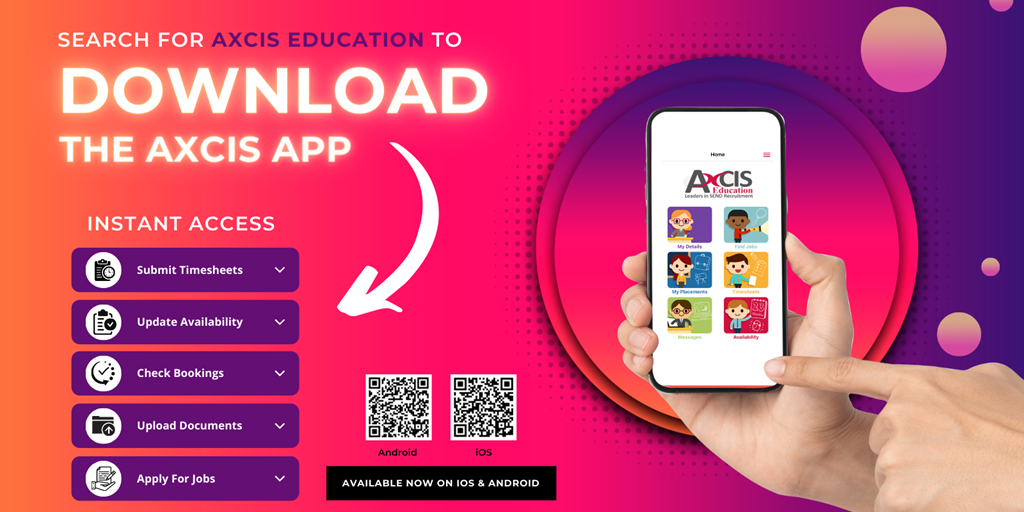 Download the new Axcis app today and be entered in to a prize draw to win a £25 Amazon voucher
These days, we all love an app - there are apps for literally everything, from managing your finances to swapping your face with a friend! But did you know that Axcis has an app that can help streamline your working life, too?
Top 5 reasons to download the Axcis app
Frustrated with filling out your timesheet on a web page? You can now do it on our specially adapted app interface!
Last minute 'appointment' tomorrow? Hop onto the app, update your calendar and make sure we know not to call you at 7am.
Not sure what work you have booked in for next week? Just open the app and have a look.
Need to upload supporting documents for your application? You can take pictures via our app and upload them straight to your secure profile – meaning that you get into work more quickly.
And if that wasn't enough – you can also apply for all our fantastic SEND roles, all at the touch of a button!
What are you waiting for?
Head to the Apple App Store or Google Play Store today to download, or just search "Axcis Education".
Log in before the end of June 2022 for your chance to win!
If you log in before the end of June 2022, your name will automatically be entered into a prize draw for a chance to win a £25 Amazon voucher. Terms and conditions apply.