Moving into special needs teaching and need to ace a trial day/lesson?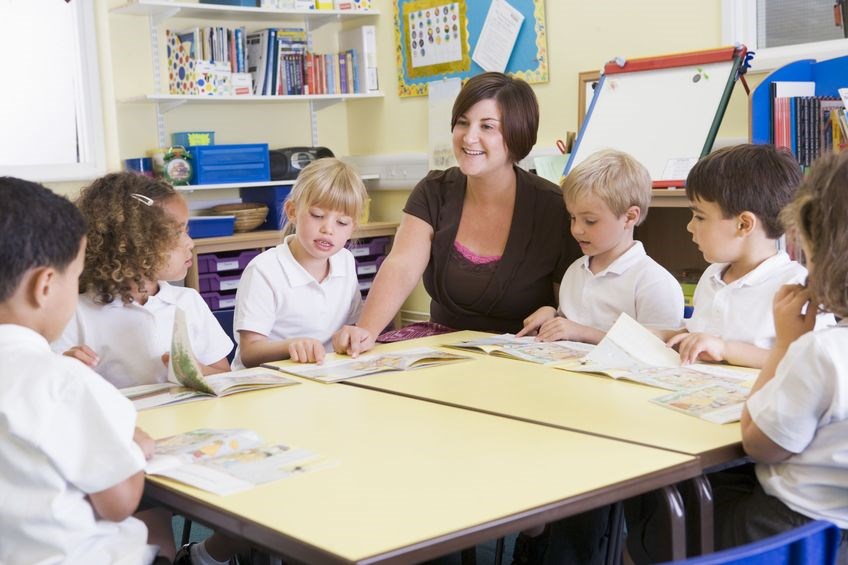 Are you looking to move from working in mainstream schools to special needs schools? Do you need advice on how to perform well at a sample lesson/day? If the answer is yes, then this article is for you.
Method of application
Your method of application for a position may directly affect the selection process. Those applying directly to schools will have to complete an extensive interview pack before being invited in for a formal interview/lesson. If, however, you are applying through an agency for a role at a special school, the process may well forego a formal interview and move directly to a practical "trial day". Temporary positions are often a great stepping-stone for those wanting to transition from working in mainstream to special needs schools as the selection process is often based more on how well you actually perform in the job, rather than your suitability on paper for a given role. Regardless of your method of application, you need to perform well with the children if you want to be offered the job. But how do you do that when you don't know the class and might be a bit anxious about your level of knowledge when it comes to working with special needs?
Remember, the basics are important!
Before you start getting into the nitty gritty of the differences between working with mainstream and SEND pupils, remember that all the basics still apply. This means you need to dress appropriately, be on time, be prepared with all your lesson plans/materials and have a friendly/approachable and confident (but not cocky) manner – first impressions really do count – especially when you have just one day to impress a school.
Do your research and pitch your level appropriately
When planning a special needs lesson, you need to understand the level at which you should be pitching it. If you work through an agency, your consultant should be able to give you an insight into the school and the approximate levels at which the students work. It would be no good turning up to an MLD school with a lesson plan geared towards PMLD students and vice versa, so it's important that you find out a bit about the school and what sort of learning outcomes are typical for the students in the class. Most schools have a website which will give information which will help, or you might gain insight from inspection reports. Social media can also be a useful tool – you can find special needs teachers or groups and ask for some direct advice on how to pitch your lesson and what sort of learning outcomes are suitable. Remember, the school knows that you don't have the details of the class you will be taking, so they won't expect a perfect lesson in-keeping with that the students are currently learning, they will be looking for your teaching methods, attitude, ability to engage with the students and direct the support staff so try not to get too bogged down in the actual content of the lesson, but try to pitch your activities at about the right level, and have some easier/harder tasks available to aid differentiation. If you have time, and the school is willing, they may be prepared to have a look at your lesson idea beforehand and let you know if it's suitable for the group you'll be working with.
Ask to see EHCPs
When you arrive at school, ask if there is time to look at the EHCPs or learning plans for the group you will be working with. Some schools will be eager for you to do this, others may be too pushed for time and may need you in the classroom. Even if you don't have chance to read these important documents, the school you are interviewing with should be impressed that you at least WANT to see them. If you do have a chance to look at them, don't panic about remembering every tiny detail – even a quick scan will give you an idea of the needs of the children and how best to support them with your teaching method. Look out for triggers – if it transpires that playing music (for example) may lead to a meltdown with a particular student, and your lesson happens to include playing a song, you might want to have a quick re-think!
Speak to the support staff
In a mainstream classroom, teachers will have usually come across support staff, such as teaching assistants before. They will often sit with an individual student, or group of students and help them to complete their classwork. While the role is similar in special schools, due to the (usually) more widely varied needs of the students, the support staff can hold the key to whether a lesson goes smoothly or not since they are the people who really understand the needs and limitations of the children in that group. Therefore, if it is possible to set a starter activity which the children can work on independently, it will give you a chance to run through your lesson plan with the support staff and make any last-minute adjustments. Even better if you can speak to them before the lesson begins. It doesn't need to be an in-depth discussion of your lesson – quickly showing them your plan or telling them what you intend to do and asking if they foresee any problems should be enough. It's too late at this stage to completely re-write the lesson so only minor adjustments are likely to be possible, but the support staff will appreciate being involved and feeling that their opinion matters to you. And remember, their opinion of you may well be instrumental in whether you are offered the job or not!
Use a range of teaching and learning strategies
In a special needs setting, you may be working with students who have a huge range of limitations. In some environments you may have non-verbal or partially-verbal children in your class, or you might have students who have physical disabilities to the point where they are not able to hold a pen and engage in writing tasks in a traditional way, so make sure you have a range of teaching and learning tools at the ready. There is plenty of information out there on how to engage students with more complex special needs in your lessons, so if you are interviewing for a role with a class like this, be sure to have some ideas on how to achieve your content. For example, some students might find that tracing a word in a tray of sand is achievable, but holding a pen to write it may not be. It may be a good idea to sketch out your learning objectives and then devise several different methods of achieving each task required to meet them – but keep it simple as you may need to carry any additional materials for the lesson with you and you won't want to lug a huge suitcase around with you!
Be honest if the debrief
After your lesson is finished, you will usually have an opportunity to discuss how it went with a member of the school management team. If you know that there are areas you need to work on, acknowledging these and explaining how you would improve them in future will go a long way to impressing your observer. Nobody will expect you to be an expert on a class you have never worked with before, but you can impress with your self-evaluation and willingness to learn and improve. This is they key to what we find many special schools are looking for, so don't beat yourself up if your lesson didn't go 100% to plan.
A note for agency trial days
At times, I have received calls from teachers who have prepared for a trial day and then feel let down that they did not have a senior member of staff observing them, especially if they didn't get offered the job. However, it must be remembered that the feedback of the support staff will be taken into account when making a decision on who to hire, and in many special schools their opinion is very highly regarded.
Need help? 
If you are considering making the transition from teaching in mainstream to special needs school and you'd like assistance from an agency, why not give your local Axcis office a call to see how we can help? Registering with Axcis won't cost you a penny, and we've helped many teachers to make the move to special needs.